Movmax Hurricane Rain Deflector Review
Jan 16, 2023
Movmax Hurricane Rain Deflector Review
The Movmax Hurricane Rain Deflector has been designed as an affordable and highly effective solution for anyone who is looking for a rain deflector. It also has the added benefit of incorporating a matte box.
The Movmax Hurricane Rain Deflector features a high bypass ratio electric turbofan. The brushless motor is claimed to be able to spin at up to 81,000rpm. Air gets sucked in through the side and then passed down vertically over the front glass.
The Hurricane also has an IPX8 waterproof rating, adapt to various extreme and inclement environments
it utilizes Oleophobic and Hydrophobic coated glass so that raindrops won't gather on the glass surface. The double layer rainproof glass increases transparency and has a transmission rate of up to 99.7%.
Movmax Hurricane is different from other traditional rain deflectors on the market, the Hurricane utilizes a straight waterfall wiper-like structure so that water will not gather in the center of the rain deflector. It will also work non-stop for 30 minutes and at full speed under high-speed shooting conditions.
It has a step-less adjustment of internal and external air circulation so it will also work as an anti-fogging device which is a handy feature
Hurricane effect comparison, seeing the effect field use comparison, as if the real eye to observe the rainstorm, clear and transparent
The system also comes with a remote control, More convenient to use, enhance the efficiency on set, switch freely
It mounts onto your lens using the included 80mm/ 95mm/ 110m/ 114mm lens adapters. There is also a 19mm rod mount adapter in the kit. It appears to be powered via an included 1m and 2m power cables that have a D-tap on one end. The input voltage is 7.4v to 16.8v. You also get a single 4 x 5.65″ filter tray where you can add your own filter.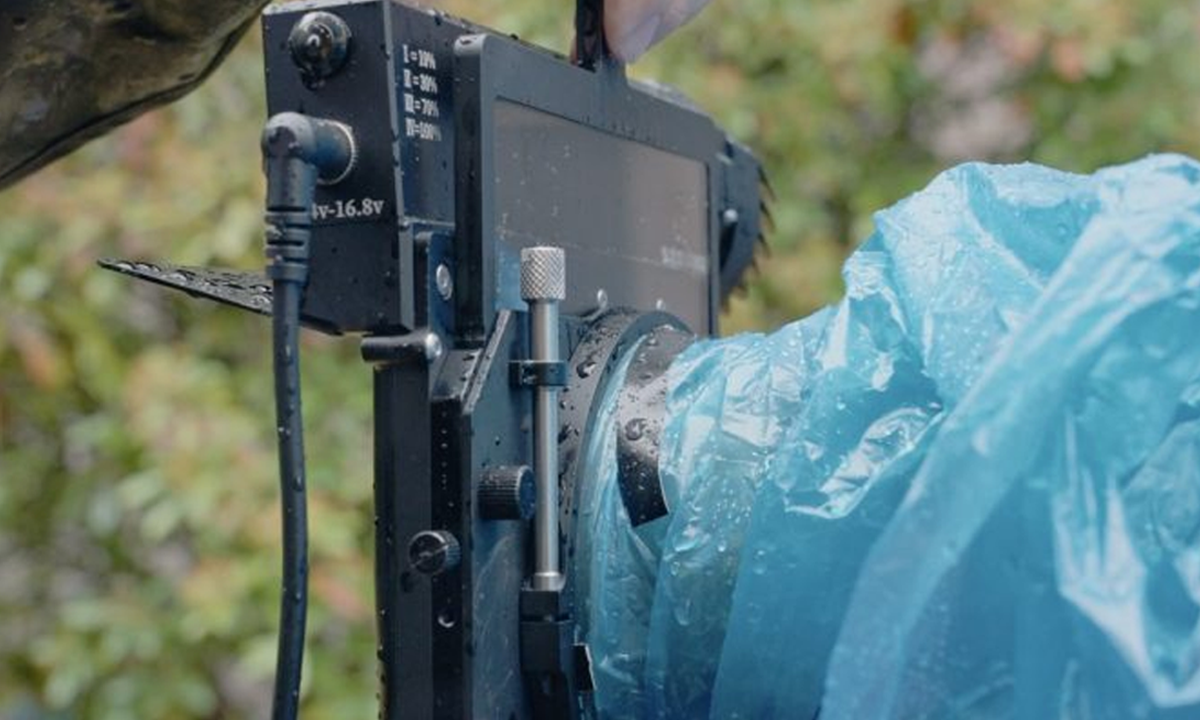 Thoughts
The Movmax Hurricane Rain Deflector looks like an interesting product, but it is hard to pass any sort of judgment on it without having used one or seen any meaningful footage of it being used in extreme environments. In all of the supplied videos from Movmax, there was nothing showing how it performs on a car-mounted rig or anything traveling at speed, instead, it was just some light rain on a fixed camera
I am also not sure about how well a clamp-on rain deflector would work that has the fan unit on the top when placed on moving vehicles traveling at speed, especially since Movmax doesn't list how much it weighs. You could, of course, rod mount it instead.
Price & Availability
The Movmax Hurricane Rain Deflector retails for $4,199 USD. Above you can see what is included in that price.
The article is cited from Newsshooter Matthew, we have made some supplements, thanks!